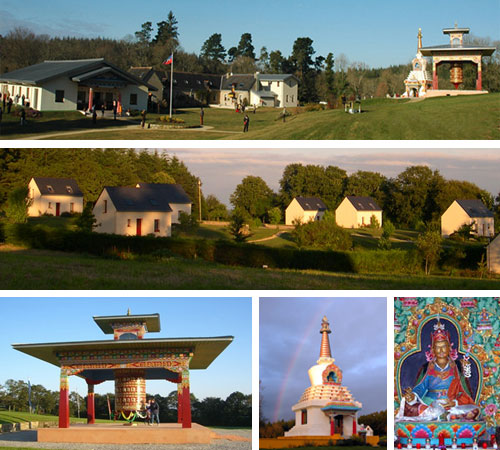 Today, in different countries, spiritual practice centres are set up in cosmopolitan cities and their outskirts to provide gathering opportunities for group practices, activities and sometimes, group and solitary retreats.
My strongest wish is for everybody to live harmoniously together. Therefore my wish is for the practitioners and members of the centre, to try their best to get along with each other, so that they can provide a harmonious environment to help themselves in the practice and to support those new to the Dharma, who must have come to the centre to find solutions to seek happiness.
I am very happy that Drukpa Plouray, under the guidance of Drubpon Ngawang has set an extraordinary example for my other spiritual centres worldwide. I hope that eventually in different parts of the world, wherever people are interested in genuine spirituality and the activities of Live to Love, spiritual centres for our Drukpa Lineage will be set up, modelling after Drukpa Plouray.
This list of spiritual practice centres and charitable foundations and trusts, directly managed by my offices and trustees, is in alphabetical order.